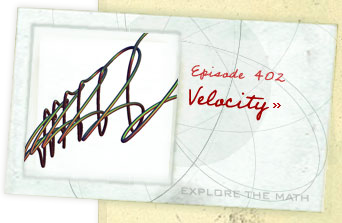 DON
          A car made of stolen parts from
          around the country drives straight
          into a coffee shop.

                    CHARLIE
          The CHP accident analysis will tell
          you how it happened.

                    DON
          But I want to know why.

                    CHARLIE
          That's tricky -- finding motive in
          skid marks and trajectories.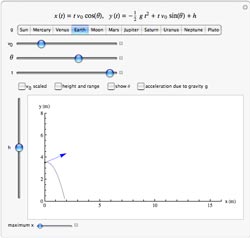 The Moon has less gravity than the Earth, so a dropped or thrown object takes longer to land. In this Demonstration, the times and trajectories of hurled objects are plotted for various planets.