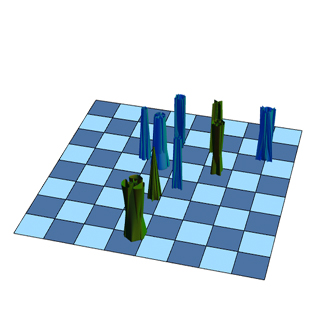 LARRY
          I was in the Mojave desert, about 150
          miles from here... pristine night sky
          and minimal light pollution, with
          serendipitous seasonal constellation
          and planetary configurations --

                 AMITA
          Did you find what you were looking
          for?

                 LARRY
          Yes.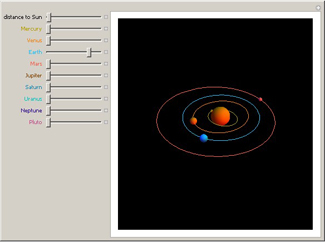 Explore the relative distances between the Sun, planets, and the dwarf planet Pluto. All bodies are shown larger than scale size but in correct relative proportion except for the Sun and Pluto (for aesthetic reasons). Zoom in and out of the Solar System by changing the distance to the Sun.


                 ALAN
          Larry, what happened? I thought you
          came in to get the chessboard.
          Alan picks up the chess game. Charlie suddenly focuses on
          the board and the pieces.

CHARLIE VISION
Rows of squares on the board highlight the possible movements
of certain chess pieces. The pieces then come to life,
travelling the highlighted paths only to be intercepted in
mid-move by an opposing piece.
RESUME SCENE

                 CHARLIE
          Of course... Retrograde Analysis.
          He grabs a yellow pad, starts writing.

                 CHARLIE (cont'd)
            (to Colby)
          It's a simple matter of finding a
          fixed point where a thief could be
          stationed to maximize efficiency in
          intercepting his victims.
            (then)
          I need to see the theatre.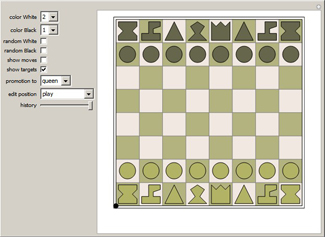 Basic chess game with optional board editing and history reviewing.