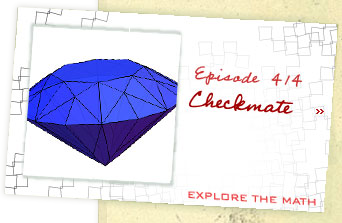 CHARLIE packs a duffel with sweatpants, T-shirts and a towel.
AMITA watches as he shoves the contents into the bag.

                   AMITA
          You're making a mess.
             (grabs it)
          Let me do it.

She folds the T-shirt with perfection.

                   CHARLIE
          An exact hundred and eighty degree
          fold, what I'd expect from a master
          of combinatorics.

                   AMITA
          Actually, I worked at the Gap in
          high school.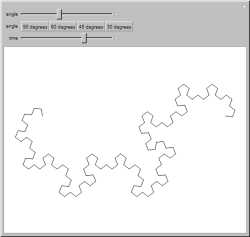 Fold
a piece of paper in half repeatedly and then unfold the folds uniformly using the same
angle
. For each angle choice, you get a different
fractal
curve; these are called
dragon curves
. The folding is a predictable
substitution system
, which causes successive elements to alternate which way they kink out.