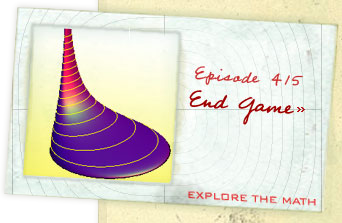 Where ALAN and PROFESSOR BILL WALDIE pore over BLUEPRINTS.
Solar panels and 'sunflower system' gear surround them.
  
                   PROFESSOR BILL WALDIE
          Blame Mother Earth.  To maximize
          efficiency, ideally we'd install
          solar panels on the roof at the same
          angle as our latitude, parallel to
          the earth' s axis--

                   ALAN
          Here we're at 34 degrees, 8 minutes.
  
                   PROFESSOR BILL WALDIE
          ... Yet the slope of your roof is a
          gentle, eye - pleasing 22.5 degrees --

                   CHARLIE
          -- so we lose efficiency.
  
                   PROFESSOR BILL WALDIE
          Angling the panels upward is one
          solution, we're also looking at
          mechanizing the mounts to follow the
          Sun -- a 'sunflower system' --
          keeping the hardware to a minimum.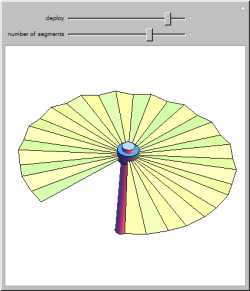 The Phoenix Mars Lander has two circular solar panels that are deployed like the opening of a fan after landing.